Let's face it, there are seldom few people across the UK who look forward to the mortgage process, and those applying for a high value mortgage are no exception. The end result can certainly be exciting, owning your dream home is a long-held life goal for many. However, the steps to get there, the endless paperwork and hoops to jump through, can feel overwhelming. Even those of high net worth may be tempted to opt for the closest mortgage broker available, just to get it over and done with. However, this will rarely yield the best result, or even the easiest process. That's why, in this article, we thought we'd explain why choosing a specialist high value mortgage broker is so important.
6) Specialised Knowledge
Many mortgage brokers in the UK will have years of experience under their belt, but there's no guarantee they will have the knowhow to produce the best outcome for the types of niche circumstances that come up during a high value mortgage application.
One such example is a holiday home mortgage. In a standard buy to let mortgage, the rental income of the property in question will often be factored into the application as income. However, the infrequent use of a holiday home property means that this approach will not always be suitable. Similarly, in mortgage applications for homes with non-standard construction, the lender can reject the application due to perceived issues in insuring or re-selling the property.
When it comes to high value mortgages, there are a number of unique problems that can arise that traditional brokers will not be prepared for. For that reason, it's always best to contact a specialist high value mortgage broker and see how they can help.
5) Contacts With Ideal Lenders
The first, and among the most important benefit of working with a broker who specialises in high value mortgages, is that they will have established contacts with a broad network of lenders who are accustomed to catering to high net worth individuals. The average high-street lender may not be able to offer a high value loan at all, and those that do may not offer rates that are suitable for those of high net worth status. For this reason, it's best to contact a specialist high value mortgage broker who will have these contacts and the experience required to negotiate the right terms on your behalf.
4) Proper Assistance With Self-employed Applications
According to Statistia, the number of self-employed persons in the UK as of September 2022 was 4.3 million. Despite this vast number, many high street lenders have quite strict requirements for those attempting a mortgage application on the basis of their self-employed income. Applying for a high value mortgage is no exception. In fact, it may make the process even more difficult. Those who may fall into this category include:
Sole Traders
Partnership Members
Limited Company Owners
Freelancers/Contractors
If you choose to work with a specialist high value mortgage broker such as those at Select Mortgages & Loans, they will be able to guide you smoothly through this process, helping you prepare the exact documents required and more importantly, putting you in touch with lenders who are accustomed to lending to self-employed persons.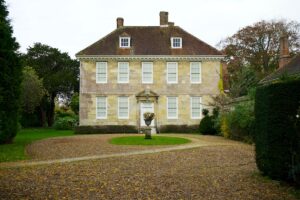 3) Understanding Of Complex Income
It is very common for those of high net worth applying for a high value mortgage to have complex streams of income. This could include income paid from multiple different sources, such as a combination of contracted and freelance work, income paid in a foreign currency, or anything else that falls outside a standard monthly paycheck.
Understanding what paperwork to prepare and how to do so can be tricky for even those who have been through the mortgage process several times over. Many high street lenders may decide it is not worth the trouble. A specialist high value mortgage broker can help you manage this process and submit your application to lenders who are familiar with complex income.
2) Guidance For Non-UK Citizens & Expats
The average lender may choose not to loan to a non-UK citizen or expat at all. The mortgage application process is complicated under normal circumstances, but it can be notoriously difficult for those in this situation. Given this is a select niche of the mortgage market, the best results are likely only going to be found by a specialist high value broker such as Select Mortgages & Loans.
1) Minimal Service Costs
This may not hold true of every high value mortgage broker in the UK, but some will offer particularly low service charges for their clients, allowing you to make even greater savings throughout the application process.
At Select Mortgages & Loans, we offer our expert broker services with over 40 years experience with no fees at all (subject to terms for remortgaging). This means our clients could pay no solicitor or lender fees during the mortgage process, allowing them to gain the full benefit of specialist mortgage advice without needing to worry about extra cost. It's what we do.
High Value Mortgage Brokers At Select Mortgages
Who we are is a specialist high value mortgage broker that caters to clients in London and the home counties of Buckinghamshire, Surrey, Essex and Kent. At Select Mortgages & Loans, we believe in the importance of the personal touch when contacting us for mortgage services. Whether you're looking for a new home mortgage, re-mortgage or need advice in acquiring a mortgage as an expat, our expert high value mortgage service is always only a phone call away, ready to provide guidance as and when needed.
If you'd like to learn more about why we have such a considerable number of repeat clients, or would like to become one of them, please contact us on 01792 85 00 17 or by email at info@selectmortgages.net. We'd be delighted to help.
For more information on high value mortgages, consider reading our previous article on What is a high net worth mortgage?